We use the word "Excellence" very often to designate something great. Something high. And in my opinion, we tend not to understand what we're talking about.
My definition of Excellence
Targeting Excellence is one of my personal core values. I apply it to all organizations I'm involved in and here is how I make it concrete.
Excellence = max(state-of-the-art, my-yesterday-results + 1)
This means that excellence is the best between
the greatest thing any human being have done on Earth today
my yesterday results + a tiny enhancement
Yes, it's recursive and tends to positive infinity. If you target Excellence and share this definition of Excellence, you will eventually reach excellence .. but only for one day. Then you'll have to improve forever 🙂
How does it affect our job?
With that definition, targeting excellence has two phases:
Phase 1: you're not the best of your category  yet 
Just look around, Google for the best products similar to yours in Tokyo, Paris, San Francisco and Antananarivo and pick the good ideas, mash them up, and build your very own awesome product
Phase 2: When that wonderful day arrives and suddenly, your product becomes the best of its category
Celebrate! Then relax and sleep well.
Tomorrow, you'll be chasing an enhancement because Excellence is already a bit further (that's the +1 of the formula 🙂 ) 
Did I ever reach Phase 2?
I like to think that Yes, we, at Nivo SA, did reach Phase 2. It might have been when Pure™ were released. Anyway, it was for a single day (as per my definition).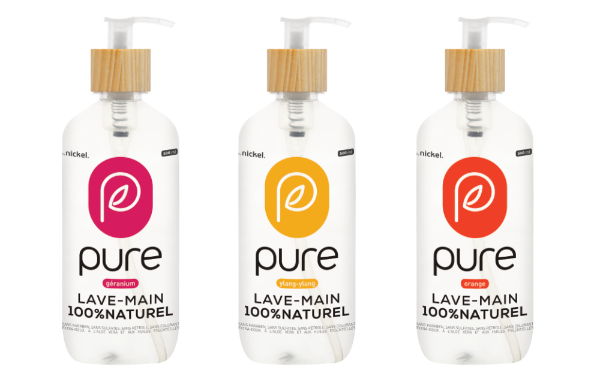 Since that day, the formula was enhanced multiple times already, the wooden pump has been manufactured in a more faire-trade like system.
And something even bigger is yet to come about the bottle 😉 Stay tuned.
What about you ?
How do You define "Excellence" in your organization?